MOWER MEDIC LLC
Utah's Premier Lawn Equipment, Lawn Mower Parts Retailer and Lawn Mower Repair Shop.
Mower Medic in South Jordan Utah carries the top brands in equipment including: mowers, trimmers, chainsaws, generators, water pumps and tillers. We also offer in house repairs and maintenance to keep your equipment running like new! Need a part for your equipment? We sell those too, if we don't have it in store we can order it with free shipping. Come in and check out Utah's best yard equipment retailer!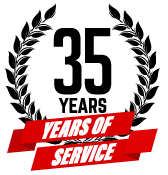 LAWN EQUIPMENT
Commercial & Home Grade
The people at Mower Medic are so knowledgeable and great at helping me figure out what equipment I need.
They sell me all my saws and parts. They are the best!
The employees at Mower Medic are helpful and friendly. They also give good advice on how to maintain my snowblower.
I have bought new equipment from them and have had old machines fixed, chain's and mower blades sharpened. The people are great! Friendly and professional.Very helpful with any problems that I have. Best shop around!
VISIT US 
11273 S Redwood Rd, South Jordan, Utah 84095
801-254-7006
Store Hours
Tuesday - Friday: 8:30 AM - 5:00 PM
Saturday: 9:00 AM - 5:00 PM
Sunday -  Monday: Closed